Estate sales, recycling and upcycling
If your estate cleanout reveals a large number of salable items, Property Cleanout Michigan LLC will hold an estate sale for you, taking care of all the details.
And, if your estate sale generates more than you paid for your cleanout after normal expenses, we'll take a reasonable service fee and reimburse your full cleanout cost – and the net profit belongs to you!
On every job, we recycle or donate all eligible items. ​
How it works
Property Cleanout Michigan's team of experts will come to your site and conduct a thorough, no-cost estimate.
We will set prices on all salable items. Your input on specific items is welcome, as long as it doesn't cause undue delays.
You'll provide any needed dumpsters for items to be hauled away prior to the sale.
After the sale, we will recycle everything possible of the remaining items, from metal to cardboard, electronics and more. We will donate eligible items.
Property Cleanout Michigan serves all of Michigan and nearby areas w/free on-site estimates and no-surprises pricing. We're fully insured, and 24/7 emergency service is available.
Wondering if an estate sale and cleanout is right for you? This article, "Do I need an estate sale?" can help you decide.
Call or email today for a free quote.
Property Cleanout Michigan proudly serves the state of Michigan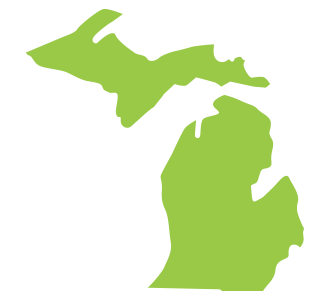 Alpena, Ann Arbor, Baldwin, Bay City, Bear Lake, Benzonia, Beulah, Big Rapids, Boon, Buckley, Cadillac, Cedar, Charlevoix, Cheboygan, Dearborn, Detroit, Elberta, Escanaba, Flint, Frankfort, Gaylord, Grand Haven, Grand Rapids, Grawn, Grayling, Harbor Springs, Holland, Honor, Houghton, Interlochen, Iron Mountain, Jackson, Kalamazoo, Kalkaska, Kingsley, Lake Ann, Lake Leelanau, Lansing, Leland,  Ludington, Mackinaw City, Manistee, Manton, Maple City, Marquette, Menominee, Mesick, Midland, Mt. Pleasant, Muskegon, Newberry, Northport-Omena, Petoskey, Portage, Reed City, Saginaw, Sault Sainte Marie, St. Ignace, Suttons Bay, Torch Lake, Traverse City, West Branch - and more